THE CENTRE FOR AUTOIMMUNITY & RHEUMATOLOGY EXCELLENCE
We optimise the quality of life of patients with rheumatic problems
Centre for Autoimmunity & Rheumatology Excellence
ACCESSIBLE BEST CARE DELIVERED EXPEDITIOUSLY!
We employ cutting-edge yet cost-effective technologies and innovative treatment strategies.
We seek to optimize the quality of life of patients with rheumatic problems by:
Alleviating distress and disability expeditiously;
Arresting damage progression effectively; and,
Achieving disease remission/cure eventually.
We believe that the best way to achieve this aim is through:
Early accurate diagnosis; and,
Aggressive integrative treatment
We employ:
Cutting-edge yet cost effective technologies to aid diagnosis and guide interventional procedures; and,
Innovative treatment strategies that balance efficacy with safety.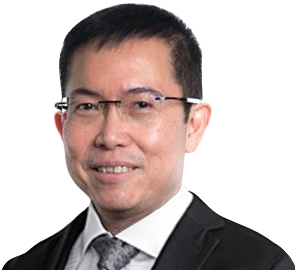 Physician and Rheumatologist [SMC Registration: M05548D]
Bachelor of Medicine, Bachelor of Surgery, Singapore
Master of Medicine (Internal Medicine), Singapore
Fellow of Academy of Medicine (Rheumatology), Singapore
International Fellow of American College of Rheumatology, USA
Musculoskeletal Ultrasound Certification in Rheumatology (ACR), USA
Registered in Musculoskeletal Sonography (APCA), USA
Point-of-Care Ultrasound (PoCUS) Generalist Certification [APCA], USA
Musculoskeletal Ultrasound Advanced Certification [EULAR], Europe
EULAR-certified Musculoskeletal Ultrasound Trainer
Certified Interventional Pain Sonologist [WIP], USA
#08-16 Farrer Park Medical Centre (Connexion),
1 Farrer Park Station Road, Singapore 217562
#05-25 Mount Elizabeth Novena Specialist Centre,                                  38 Irrawaddy Road, Singapore 329563